by Michael Keating
7 Notable January Holidays
From at least Thanksgiving on, the whirlwind of holiday festivities and company parties can produce a sense of ceaseless celebration as well as the welcomed stress associated with celebrations. With the exception of Martin Luther King, Jr. Day on Monday, January 16, it seems the days can be as monotonous as they are unseasonably warm or terrifyingly cold this time of year. We've put together a list of a few notable holidays to mark these next few weeks.
1. National Glazed Doughnut Day/Donut Fest Chicago 2017
While National Glazed Doughnut Day is celebrated on the 12th, consider that a warm-up for the event on January 29. Donut Fest features some of the best doughnut offerings "from some of the city's best bakers and finest coffee purveyors," including Glazed and Infused, Doughnut Vault, and Big Shoulders Coffee. Hosted at 1st Ward at Chop Shop in Wicker Park, the event still has tickets available at 8am ($50 VIP) and 12pm ($35), proceeds support local charities and also consolidate all our favorite sweets at one venue.
image via Pexels
2. Organize Your Home Day 1/14
Sure, you can wait until Spring to deep clean, but soften the inevitable blow by starting to get things in order now. This link is useful for the well-being of your closet, which translates into an overall well-being. Use today to put away the decorations you've had out since last month and integrate any new acquisitions into your home. According to early forecasts, it'll be cloudy and either just above, but mostly below, freezing that day–consider . Have the Netflix documentary Minimalism playing in the background, and you might have an easier time letting go of clutter. According to the National Association of Professional Organizers (NAPO) 15 to 20% of the average American household's budget is spent on buying duplicates of misplaced or lost items and getting rid of clutter reduces housework by 40%. Imagine all the possibilities with time and money saved!
image via Pexels
3. Martin Luther King, Jr. Day 1/16
Honor the voice and spirit of non-violence and civil rights. "Faith is taking the first step even when you can't see the whole staircase" and "The time is always right to do what is right" are only a very minor fraction of the incredible lessons from this beloved activist.
image via LeviMaaia
4. Soup Swap Day 1/21
Gather a circle of friends, family, co-workers, or neighbors and organize a soup swap. Everyone brings at least 1 quart of homemade soup for every attendee and everyone leaves with as many quarts as there is company. Prepare a large batch in a crockpot or on the stove and clear some space in your freezer to make room for all the varied and special soups you'll bring home. Share your favorite recipe for chowder, borscht, gumbo, or stew. Looking for inspiration? Soup & Bread at the Hideout takes place on Wednesday evenings from 5:30pm to 8pm through March 29. While it isn't a true "soup swap," the selection of soup is tasty and the company is grand.
image via Giphy 
5. Compliment Day 1/24
Everyone wins when you share kind thoughts. Make this day about spreading joy to others by offering sincere compliments to those around you. Remind your partner that he or she has a great laugh. If you have coworkers that inspires you, tell them so. Thank your parents; sometimes a simple Thank you is a profound compliment. Be charitable on this day, and you might be inclined to practice this every day.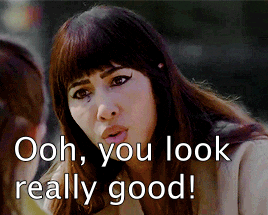 image via Giphy
6. Chocolate Cake Day 1/27
Because, why wouldn't you want to celebrate it? Cafe Selmarie in Lincoln Square has a plethora of sweets worth enjoying. Other notable bakeries around town can be found here.
image via Pexels
7. Chinese New Year Kickoff 1/30
It will be the year of the Rooster. Jackie Chan's Long Yun Kung Fu Troupe has traveled from Beijing for the 33rd celebration in Chicago. The Chicago Cultural Center hosts festivities highlighting Chinese music, dance, and martial arts. One astrologer postulates: "I don't know about you, but this Chinese astrologer is exhausted from the shenanigans of this past Monkey year! Following 12 months of the wit and hyperactive Monkey, the New Year of the Fire Rooster is going to bring fresh challenges requiring quick wit and practical solutions!"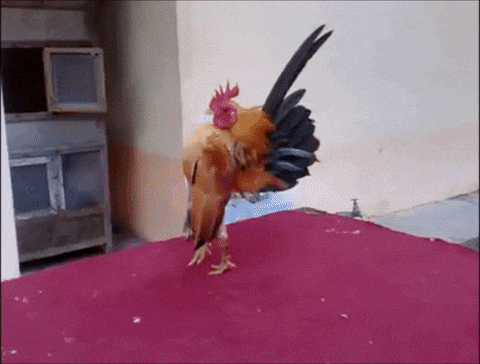 image via Giphy
I am alert,  ready to take action
The first on the scene, the last to leave
I take chances…. But I am precise
I know where things belong
I am orderly and fastidious
Nothing escapes me, I am always prepared
I never give up or in…….
I AM THE ROOSTER
http://aligrawineandspirits.com/Latest-News/get-ready-for-the-year-of-the-rooster
We hope that your January is full and bright with celebration and relaxation!